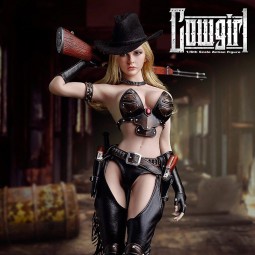 https://piece-hunter.ch/media/image/thumbnail/PL2018-103-_02_30x30.jpg
https://piece-hunter.ch/media/image/thumbnail/PL2018-103-_01_30x30.jpg
https://piece-hunter.ch/media/image/thumbnail/PL2018-103-_03_30x30.jpg
https://piece-hunter.ch/media/image/thumbnail/PL2018-103-_04_30x30.jpg
https://piece-hunter.ch/media/image/thumbnail/PL2018-103-_07_30x30.jpg
https://piece-hunter.ch/media/image/thumbnail/PL2018-103-_08_30x30.jpg
https://piece-hunter.ch/media/image/thumbnail/PL2018-103-_09_30x30.jpg
https://piece-hunter.ch/media/image/thumbnail/PL2018-103-_10_30x30.jpg
https://piece-hunter.ch/media/image/thumbnail/PL2018-103-_11_30x30.jpg
https://piece-hunter.ch/media/image/thumbnail/PL2018-103-_12_30x30.jpg
https://piece-hunter.ch/media/image/thumbnail/PL2018-103-_13_30x30.jpg
https://piece-hunter.ch/media/image/thumbnail/PL2018-103-_14_30x30.jpg
https://piece-hunter.ch/media/image/thumbnail/PL2018-103-_16_30x30.jpg
https://piece-hunter.ch/media/image/thumbnail/PL2018-103-_02_1000x800.jpg
https://piece-hunter.ch/media/image/thumbnail/PL2018-103-_01_1000x800.jpg
https://piece-hunter.ch/media/image/thumbnail/PL2018-103-_03_1000x800.jpg
https://piece-hunter.ch/media/image/thumbnail/PL2018-103-_04_1000x800.jpg
https://piece-hunter.ch/media/image/thumbnail/PL2018-103-_07_1000x800.jpg
https://piece-hunter.ch/media/image/thumbnail/PL2018-103-_08_1000x800.jpg
https://piece-hunter.ch/media/image/thumbnail/PL2018-103-_09_1000x800.jpg
https://piece-hunter.ch/media/image/thumbnail/PL2018-103-_10_1000x800.jpg
https://piece-hunter.ch/media/image/thumbnail/PL2018-103-_11_1000x800.jpg
https://piece-hunter.ch/media/image/thumbnail/PL2018-103-_12_1000x800.jpg
https://piece-hunter.ch/media/image/thumbnail/PL2018-103-_13_1000x800.jpg
https://piece-hunter.ch/media/image/thumbnail/PL2018-103-_14_1000x800.jpg
https://piece-hunter.ch/media/image/thumbnail/PL2018-103-_16_1000x800.jpg
Cowgirl - 1/6 Scale Actionfigur
Hersteller TBLeague
Artikel-Nr.: PL2018-103
- Nach Zahlungseingang sofort Versandfertig
- Lieferzeit 3 bis 4 Werktage
Collectible "Cowgirl - 1/6 Scale Actionfigur"
TBLeague präsentiert die Cowgirl 1/6 Scale Actionfigur.

Die Sammler Figur kommt mit Austauschteilen in einer Box.
1 × TBLeague female seamless body with metal skeleton
1 × head sculpt
3pair × interchangeable hands with half-fingered gloves
1 × Chest guard
1 × belt with bullet decoration
1 × necklace
1 × armlet for right arm
1pair × knee armors
1pair × boots with feet
2 × revolvers with holsters
1 × dagger with sheath
1 × shotgun
1 × hat
1.6meters rope
1 × bottom
2 × trouser legs
1pair × sleeves
4 color packaging
Bei unseren Produkten handelt es sich um Sammlerartikel
Diese sind nur für Erwachsene geeignet und nicht als Kinderspielzeug gedacht!
Erstickungsgefahr aufgrund verschluckbarer Kleinteile, von Kindern unter 3 Jahre fernhalten.
Hersteller Bilder
Die Hersteller Bilder sind meist von einem Prototypen, das Endprodukt kann etwas davon abweichen, kleine Änderungen können ohne weitere Ankündigung vorkommen.
Vorbestellungen
Artikel die vorbestellbar sind, sind frühestens ab dem angegebenen Datum beim Lieferanten auf Lager. Das Release Datum wird häufig vom Hersteller verschoben! Es kann also sein, dass der Artikel nicht zum erwarteten Zeitpunkt erscheint und länger auf sich warten lässt.
Eigenschaften
Verfügbarkeit

Ab Lager, Verfügbar

Thema

Diverse

Hersteller

TBLeague

Produkt

Sixth Scale Figur

Maßstab

1/6 Scale

Grösse

28cm (11")

Material

PVC / Stoff

Verpackung

Box