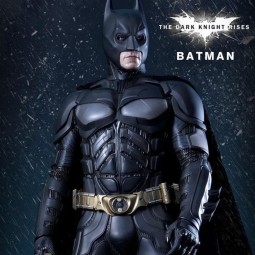 https://piece-hunter.ch/media/image/thumbnail/x_p1smmtdkr-02_1_30x30.jpg
https://piece-hunter.ch/media/image/thumbnail/x_p1smmtdkr-02_30x30.jpg
https://piece-hunter.ch/media/image/thumbnail/x_p1smmtdkr-02_b_30x30.jpg
https://piece-hunter.ch/media/image/thumbnail/x_p1smmtdkr-02_c_30x30.jpg
https://piece-hunter.ch/media/image/thumbnail/x_p1smmtdkr-02_d_30x30.jpg
https://piece-hunter.ch/media/image/thumbnail/x_p1smmtdkr-02_a_30x30.jpg
https://piece-hunter.ch/media/image/thumbnail/x_p1smmtdkr-02_f_30x30.jpg
https://piece-hunter.ch/media/image/thumbnail/x_p1smmtdkr-02_g_30x30.jpg
https://piece-hunter.ch/media/image/thumbnail/x_p1smmtdkr-02_i_30x30.jpg
https://piece-hunter.ch/media/image/thumbnail/x_p1smmtdkr-02_j_30x30.jpg
https://piece-hunter.ch/media/image/thumbnail/x_p1smmtdkr-02_k_30x30.jpg
https://piece-hunter.ch/media/image/thumbnail/x_p1smmtdkr-02_l_30x30.jpg
https://piece-hunter.ch/media/image/thumbnail/x_p1smmtdkr-02_m_30x30.jpg
https://piece-hunter.ch/media/image/thumbnail/x_p1smmtdkr-02_1_1000x800.jpg
https://piece-hunter.ch/media/image/thumbnail/x_p1smmtdkr-02_1000x800.jpg
https://piece-hunter.ch/media/image/thumbnail/x_p1smmtdkr-02_b_1000x800.jpg
https://piece-hunter.ch/media/image/thumbnail/x_p1smmtdkr-02_c_1000x800.jpg
https://piece-hunter.ch/media/image/thumbnail/x_p1smmtdkr-02_d_1000x800.jpg
https://piece-hunter.ch/media/image/thumbnail/x_p1smmtdkr-02_a_1000x800.jpg
https://piece-hunter.ch/media/image/thumbnail/x_p1smmtdkr-02_f_1000x800.jpg
https://piece-hunter.ch/media/image/thumbnail/x_p1smmtdkr-02_g_1000x800.jpg
https://piece-hunter.ch/media/image/thumbnail/x_p1smmtdkr-02_i_1000x800.jpg
https://piece-hunter.ch/media/image/thumbnail/x_p1smmtdkr-02_j_1000x800.jpg
https://piece-hunter.ch/media/image/thumbnail/x_p1smmtdkr-02_k_1000x800.jpg
https://piece-hunter.ch/media/image/thumbnail/x_p1smmtdkr-02_l_1000x800.jpg
https://piece-hunter.ch/media/image/thumbnail/x_p1smmtdkr-02_m_1000x800.jpg
Batman - The Dark Knight Rises - 1/3 Scale Museum Masterline Statue
Hersteller Prime 1 Studio
Artikel-Nr.: P1SMMTDKR-02
- Voraussichtlich ab 2. Quartal 2020 lieferbar
- Versanddauer 3 bis 4 Werktage
Collectible "Batman - The Dark Knight Rises - 1/3 Scale Museum Masterline Statue"
"A hero can be anyone, even a man doing something as simple and reassuring as putting a coat on a young boy's shoulders to let him know that the world hadn't ended."
Zum dritten Teil von Christopher Nolans Batman Trilogie "The Dark Knight Rises" kommt diese fantastische Statue von Batman.
Sie ist ca. 80 x 42 x 41 cm gross, trägt einen echten Stoffumhang und ist aus hochwertigem Polystone gefertigt.
Das limitierte Sammlerstück wird inkl. 3 austauschbaren Köpfen, 2 austauschbaren Armen, 5 austauschbaren Händen und ansprechender Base geliefert.
Size approximately 33 inches tall [(H)84.2cm (W)44.5cm (D)41.8cm]
Real Fabric Cape
Three (3) alternate portrait
Two (2) interchangeable Right-Arms
Two (2) interchangeable Right-Hands holding Grapple Gun
One (1) interchangeable Right-Hand with fist
Two (2) interchangeable Left-hand
Bei unseren Produkten handelt es sich um Sammlerartikel
Diese sind nur für Erwachsene geeignet und nicht als Kinderspielzeug gedacht!
Erstickungsgefahr aufgrund verschluckbarer Kleinteile, von Kindern unter 3 Jahre fernhalten.
Hersteller Bilder
Die Hersteller Bilder sind meist von einem Prototypen, das Endprodukt kann etwas davon abweichen, kleine Änderungen können ohne weitere Ankündigung vorkommen.
Vorbestellungen
Artikel die vorbestellbar sind, sind frühestens ab dem angegebenen Datum beim Lieferanten auf Lager. Das Release Datum wird häufig vom Hersteller verschoben! Es kann also sein, dass der Artikel nicht zum erwarteten Zeitpunkt erscheint und länger auf sich warten lässt.
Eigenschaften
Verfügbarkeit

Vorbestellung

Thema

Batman

Hersteller

Prime 1 Studios

Produkt

Polystone Statue

Serie

Museum Master Line

Maßstab

1/3 Scale

Grösse

84cm

Material

Diverse Materialien, Polystone

Lizenz

DC Comics

Film Titel

The Dark Knight Rises

Edition

Limitiert

Verpackung

Glanzkarton, Karton