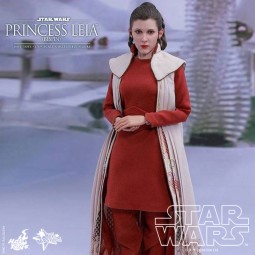 https://piece-hunter.ch/media/image/thumbnail/x_hot903740_1_30x30.jpg
https://piece-hunter.ch/media/image/thumbnail/x_hot903740_a_30x30.jpg
https://piece-hunter.ch/media/image/thumbnail/x_hot903740_b_30x30.jpg
https://piece-hunter.ch/media/image/thumbnail/x_hot903740_c_30x30.jpg
https://piece-hunter.ch/media/image/thumbnail/x_hot903740_d_30x30.jpg
https://piece-hunter.ch/media/image/thumbnail/x_hot903740_e_30x30.jpg
https://piece-hunter.ch/media/image/thumbnail/x_hot903740_f_30x30.jpg
https://piece-hunter.ch/media/image/thumbnail/x_hot903740_g_30x30.jpg
https://piece-hunter.ch/media/image/thumbnail/x_hot903740_h_30x30.jpg
https://piece-hunter.ch/media/image/thumbnail/x_hot903740_i_30x30.jpg
https://piece-hunter.ch/media/image/thumbnail/x_hot903740_j_30x30.jpg
https://piece-hunter.ch/media/image/thumbnail/x_hot903740_k_30x30.jpg
https://piece-hunter.ch/media/image/thumbnail/x_hot903740_1_1000x800.jpg
https://piece-hunter.ch/media/image/thumbnail/x_hot903740_a_1000x800.jpg
https://piece-hunter.ch/media/image/thumbnail/x_hot903740_b_1000x800.jpg
https://piece-hunter.ch/media/image/thumbnail/x_hot903740_c_1000x800.jpg
https://piece-hunter.ch/media/image/thumbnail/x_hot903740_d_1000x800.jpg
https://piece-hunter.ch/media/image/thumbnail/x_hot903740_e_1000x800.jpg
https://piece-hunter.ch/media/image/thumbnail/x_hot903740_f_1000x800.jpg
https://piece-hunter.ch/media/image/thumbnail/x_hot903740_g_1000x800.jpg
https://piece-hunter.ch/media/image/thumbnail/x_hot903740_h_1000x800.jpg
https://piece-hunter.ch/media/image/thumbnail/x_hot903740_i_1000x800.jpg
https://piece-hunter.ch/media/image/thumbnail/x_hot903740_j_1000x800.jpg
https://piece-hunter.ch/media/image/thumbnail/x_hot903740_k_1000x800.jpg
Prinzessin Leia Bespin - Star Wars Episode V - 1/6 Scale Figur
Hersteller Hot Toys
Artikel-Nr.: HTMMS508
- Voraussichtlich ab 4. Quartal 2019 lieferbar
- Versanddauer 3 bis 4 Werktage
Collectible "Prinzessin Leia Bespin - Star Wars Episode V - 1/6 Scale Figur"
Aus Hot Toys luxuriöser Movie Masterpiece-Reihe kommt diese grossartige Figur von Leia (Bespin) aus Star Wars Episode V.
Leia ist ca. 26 cm gross und kommt mit zahlreichen Austausch- und Zubehörteilen in der Hot Toys Collectorsbox.

Die Sammlerfigur kommt mit folgenden Besonderheiten:
An authentic and detailed likeness of Carrie Fisher as Princess Leia in Star Wars: Episode V The Empire Strikes Back
Newly developed head sculpt with movie-accurate facial expression, make up and detailed skin texture
Highly detailed hair sculpture of Leia Organa with braided hair and bun
Body with over 28 points of articulation
Approximately 27 cm tall
Four (4) pieces of interchangeable hands including:
- One (1) pair relaxed hands
- One (1) pair of gesture hands
Each piece of head sculpt is specially hand-painted
Kostüm:
One (1) long white cape with stand up collar decorated with detailed patterns and burgundy red colored lining
One (1) burgundy red colored tunic dress with brown colored hemming at neckline, sleeve hems and bottom hem
One (1) burgundy red colored belt
One (1) pair burgundy red colored pants
One (1) pair of burgundy red colored flat shoes
Zubehör:
One (1) cloud city themed graphic card attachable to the figure stand
One (1) specially designed figure stand with character's nameplate, Star Wars logo and cloud city backdrop
Abbildung des Prototypen wird gezeigt, Endprodukt kann etwas abweichen
Angaben zum Produkt können ohne vorherige Ankündigung geändert werden
Bei unseren Produkten handelt es sich um Sammlerartikel
Diese sind nur für Erwachsene geeignet und nicht als Kinderspielzeug gedacht!
Erstickungsgefahr aufgrund verschluckbarer Kleinteile, von Kindern unter 3 Jahre fernhalten.
Hersteller Bilder
Die Hersteller Bilder sind meist von einem Prototypen, das Endprodukt kann etwas davon abweichen, kleine Änderungen können ohne weitere Ankündigung vorkommen.
Vorbestellungen
Artikel die Vorbestellbar sind, sind frühestens ab dem angegebenen Datum beim Lieferanten auf Lager. Das Release Datum wird häufig vom Hersteller verschoben! Es kann also sein, dass der Artikel nicht zum erwarteten Zeitpunkt erscheint und länger auf sich warten lässt.
Eigenschaften
Verfügbarkeit

Vorbestellung

Thema

Star Wars

Hersteller

Hot Toys

Produkt

Sixth Scale Figur

Serie

Movie Masterpiece

Maßstab

1/6 Scale

Grösse

26cm (10.25")

Material

PVC / Stoff

Lizenz

Lucas Film LDT

Film Titel

Episode V – Das Imperium schlägt zurück

Edition

Limitiert

Verpackung

Box, Karton