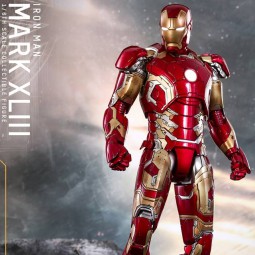 https://piece-hunter.ch/media/image/thumbnail/27854918685123a4_30x30.jpg
https://piece-hunter.ch/media/image/thumbnail/278_2_30x30.jpg
https://piece-hunter.ch/media/image/thumbnail/278_3_30x30.jpg
https://piece-hunter.ch/media/image/thumbnail/278_5_30x30.jpg
https://piece-hunter.ch/media/image/thumbnail/278_6_30x30.jpg
https://piece-hunter.ch/media/image/thumbnail/278_8_30x30.jpg
https://piece-hunter.ch/media/image/thumbnail/278_9_30x30.jpg
https://piece-hunter.ch/media/image/thumbnail/278_10_30x30.jpg
https://piece-hunter.ch/media/image/thumbnail/278_11_30x30.jpg
https://piece-hunter.ch/media/image/thumbnail/278_12_30x30.jpg
https://piece-hunter.ch/media/image/thumbnail/278_13_30x30.jpg
https://piece-hunter.ch/media/image/thumbnail/278_15_30x30.jpg
https://piece-hunter.ch/media/image/thumbnail/278_17_30x30.jpg
https://piece-hunter.ch/media/image/thumbnail/27854918685123a4_1000x800.jpg
https://piece-hunter.ch/media/image/thumbnail/278_2_1000x800.jpg
https://piece-hunter.ch/media/image/thumbnail/278_3_1000x800.jpg
https://piece-hunter.ch/media/image/thumbnail/278_5_1000x800.jpg
https://piece-hunter.ch/media/image/thumbnail/278_6_1000x800.jpg
https://piece-hunter.ch/media/image/thumbnail/278_8_1000x800.jpg
https://piece-hunter.ch/media/image/thumbnail/278_9_1000x800.jpg
https://piece-hunter.ch/media/image/thumbnail/278_10_1000x800.jpg
https://piece-hunter.ch/media/image/thumbnail/278_11_1000x800.jpg
https://piece-hunter.ch/media/image/thumbnail/278_12_1000x800.jpg
https://piece-hunter.ch/media/image/thumbnail/278_13_1000x800.jpg
https://piece-hunter.ch/media/image/thumbnail/278_15_1000x800.jpg
https://piece-hunter.ch/media/image/thumbnail/278_17_1000x800.jpg
Mark XLIII - Age of Ultron - Diecast 1/6 Scale Figure
Hersteller Hot Toys
Artikel-Nr.: HTMMS278D09
- Voraussichtlich ab 4. Quartal 2019 lieferbar
- Versanddauer 3 bis 4 Werktage
Collectible "Mark XLIII - Age of Ultron - Diecast 1/6 Scale Figure"
Hot Toys präsentiert aus der Movie Masterpieces Diecast Serie die Mark XLIII Diecast Figur aus Avengers: Age of Ultron!

Die hochwertige Metall / PVC Figur ist ca. 31 cm gross und verfügt über unglaubliche 36 Bewegungspunkte. Die Gelenke der Figur wurden verbessert, sodass diese der Figur eine noch höhere Flexibilität in den Bewegungen ermöglicht. Die Figur kann in jeder erdenklichen Pose präsentiert werden.

Die Sammlerfigur kommt mit folgenden Besonderheiten:
Körper mit mehr als 36 Artikulationspunkten
Detailierte und realistische Darstellung des Mark XLIII aus Avengers: Age of Ultron
Austauschbarer Kopf von Tony Stark mit authentischem Bildnis von Robert Downey Jr.
Behelmter Kopf mit LED-Licht-up-Funktion (weisses Licht, batteriebetrieben)
Enthält Druckgussmaterial
Besonderheiten auf Rüstung:
Metallic Rot, Gold und Silber farbige Rüstung mit verwitterungs Effekten
LED-beleuchtede Augen und runder Reaktor auf der Brust (weißes Licht, batteriebetrieben)
Ein (1) Paar auswechselbare Handgelenkschütze für das posieren mit Repulsor Händen
Eine (1) austauschbare Unterarm Raketenrüstung
Drei (3) Paar auswechselbare Hände einschliesslich:
Ein (1) Paar Fäuste
Ein (1) ein Paar mit beweglichen Fingern und Light-Up Repulsor (weißes Licht, batteriebetrieben)
Ein (1) Paar Hände für den Kampf mit Light-Up Repulsor (weißes Licht, batteriebetrieben)
Zubehör:
Eine (1) speziell entwickelte Diorama Figur Base mit abnehmbarem beschädigten Ultron Mark I. Mark XLIII Typenschild und Film-Logo
** Prototyp wird gezeigt, das Endprodukt kann etwas abweichen
** Angaben zum Produkt können ohne vorherige Ankündigung geändert werden
** Inklusive Batterie für die Sammler Figur, Knopfzellen benötigt werden
© 2014 Marvel.
© 2014 Hot Toys. Alle Rechte vorbehalten.
Bei unseren Produkten handelt es sich um Sammlerartikel
Diese sind nur für Erwachsene geeignet und nicht als Kinderspielzeug gedacht!
Erstickungsgefahr aufgrund verschluckbarer Kleinteile, von Kindern unter 3 Jahre fernhalten.
Hersteller Bilder
Die Hersteller Bilder sind meist von einem Prototypen, das Endprodukt kann etwas davon abweichen, kleine Änderungen können ohne weitere Ankündigung vorkommen.
Vorbestellungen
Artikel die Vorbestellbar sind, sind frühestens ab dem angegebenen Datum beim Lieferanten auf Lager. Das Release Datum wird häufig vom Hersteller verschoben! Es kann also sein, dass der Artikel nicht zum erwarteten Zeitpunkt erscheint und länger auf sich warten lässt.
Eigenschaften
Verfügbarkeit

Vorbestellung

Thema

Avengers, Iron Man

Hersteller

Hot Toys

Produkt

Sixth Scale Figur

Serie

MMS Diecast Series

Maßstab

1/6 Scale

Grösse

31cm (12")

Material

Metall / PVC

Lizenz

Marvel

Film Titel

Avengers: Age of Ultron

Edition

Limitiert

Verpackung

Box